About Us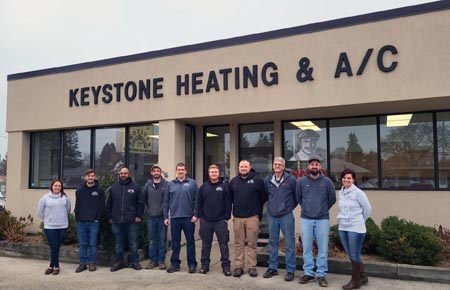 Serving the communities of Racine and Kenosha since 1918, Keystone Heating & AC brings over 100 years of heating and cooling expertise to homeowners year round. Our dedicated staff is available 24 hours a day, fully trained on the latest HVAC products, service, and technology with same day service offered. Keystone Heating & AC proudly provides our customers with the best heating and cooling products in the Racine and Kenosha areas.
Our wide range of state-of-the-art HVAC products combine a history of quality craftsmanship with innovative technology. Keystone Heating & AC stands behind these innovative products striving to work with customers determining heating and cooling solutions that are both energy efficient and budget friendly for every customer served.
We're proud to continue our tradition of excellent service under new leadership, Gene Townsend, a former service manager at Keystone. Gene, a Racine native, is proudly continuing Keystone's heating and cooling services that have been in place since 1918. Our offerings include commercial HVAC services plus custom metal fabrication through our sister company, All Pro Mechanical, Inc.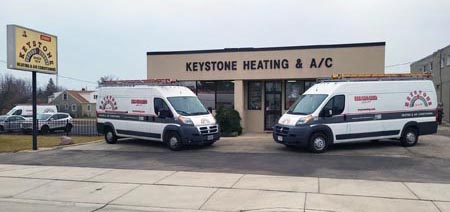 Our commitment to customers goes beyond the sale and service of HVAC systems and into the local community. We're proud to participate in and contribute to the Make-A-Wish Foundation amongst other initiatives throughout Racine and Kenosha.
From performing repairs and maintenance to installing a full replacement HVAC system, we're ready to help families and businesses within Racine and Kenosha. Call Keystone Heating & AC at 262-554-1080 or schedule an appointment online to get started.