Boiler Repair and Installation
There are alternate ways to heat a home besides traditional central-air furnaces. Other methods use water to carry heat where it's needed most. A boiler is an example of this method as a great source for heating a home.
If a home is using a boiler for heat, it's important to keep the equipment in optimal working condition. Boiler installation and repair services from Keystone Heating & AC will ensure access to reliable heat. We proudly offer both boiler installation and repair services to customers throughout Racine and Kenosha counties. Call today to schedule an appointment.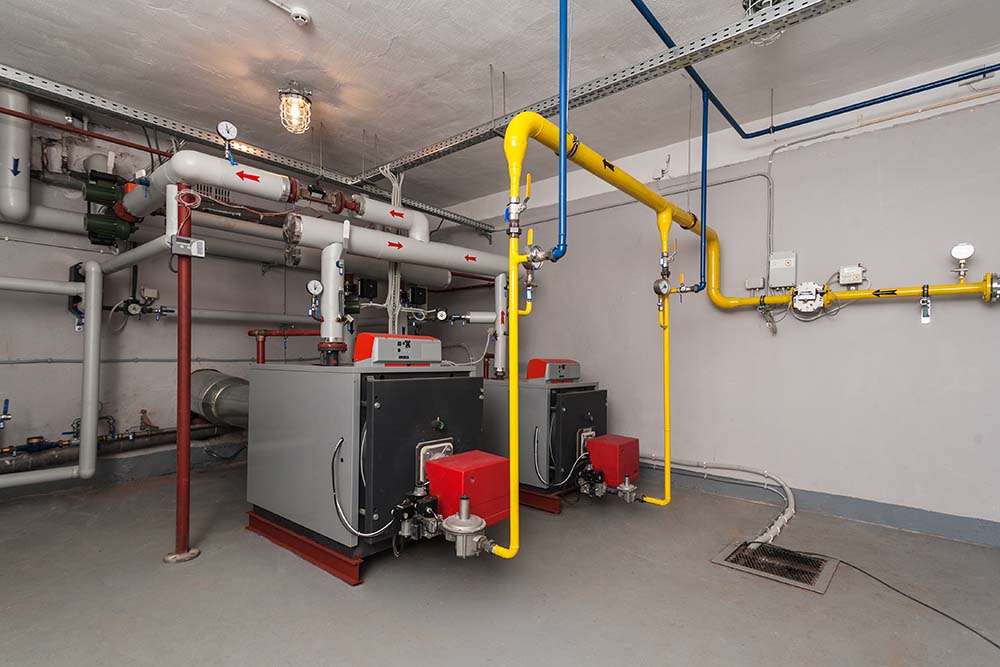 ---
Boiler Repair
If an existing boiler isn't working properly, it can be a frustrating, even dangerous experience when matters are taken into the hands of a homeowner. That's why it's important to have a reputable boiler repair service that can be relied upon. At Keystone Heating & AC, we have years of experience fixing a wide range of boiler problems. Whether the boiler is leaking, making strange noises, or just not heating up properly, we will find a solution to remedy the issue.
Some of the most common problems requiring boiler repair include:
Leaking: A leaky boiler can cause significant water damage. If damp spots or pooling water are seen, call Keystone for service ASAP.
Strange noises: If the boiler starts making strange hissing or banging noises, it could be sediment collecting near the heating elements.
Weak or inconsistent heating: A hydronic heat system needs a pilot light or burner to heat water. Damage to this component or an issue with the boiler's fuel supply can result in reduced effectiveness.
---
Boiler Installation
Considering installing a new boiler? If so, it's vital to find a trusted boiler technician. Professional boiler installers help ensure a new system is properly sized and seamlessly installed.
Keystone Heating & AC installers work with top brands like NTI, Crown, and Burnham.
These boilers include useful features such as:
Wi-Fi compatibility: Control a boiler system from anywhere with a smart phone or tablet.
Flexible installation: A variety of models ensure tight spaces or cramped quarters don't stand in the way of a quality boiler installation.
Commercial-grade power: A boiler can be an energy-efficient option for commercial spaces, helping a business save money on heating costs.
---
Radiant Floor Heating Service
A particularly efficient way to use boiler-heated water is through radiant floor heating. Pipes are installed beneath floors and filled with hot water. This radiates evenly wherever the piping is placed, ensuring heat is concentrated where it's needed most.
---
Radiant Heat Repair
Keeping radiant heat systems well-maintained is critical to keep the comfort of a home consistent. It is best to call for professional radiant heat repair if any issues arise with the system. A technician can trace problems, like leaks, back to their source.
---
Radiant Heat Installation
Radiant floor heating has become a popular choice for homes as air-source heating, like furnaces, can lose heat as it travels through ductwork. Piping is much more secure, ensuring every bit of heat is delivered where it is needed. Keystone Heating & AC is proud to be a source for quality radiant floor heating contractors in Racine and Kenosha. We can handle installation from start to finish, providing a reliable and long-lasting source of heat.
To schedule an appointment or request a quote - give us a call at 262-554-1080