Air Conditioner Installation
Finding the ideal air conditioning system for any residence is a vital decision. From a wide range of trusted air conditioning brands to expert installation service, Keystone Heating & AC makes the process easy. Our experts will begin by helping determine the proper cooling system needed.
Call us at 262-554-1080 to schedule an appointment for air conditioning replacement.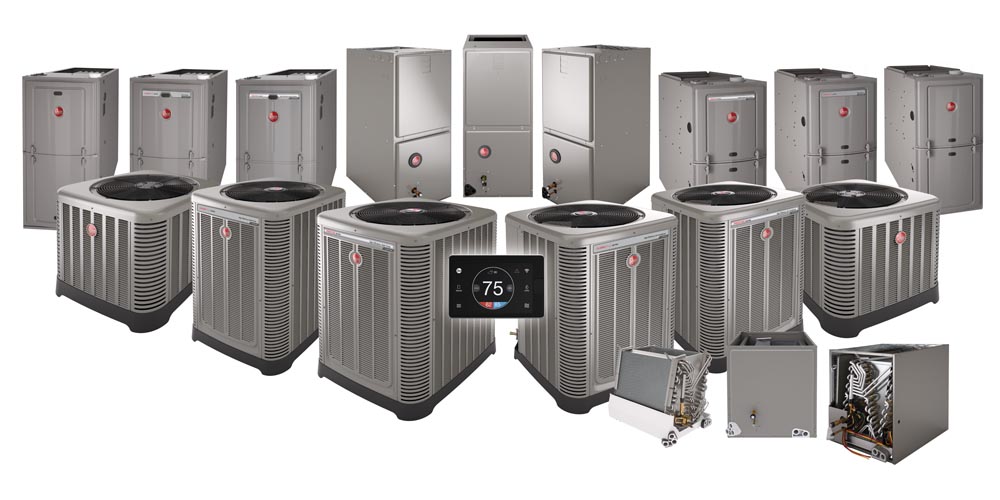 ---
Should I Fix My AC or Buy a New Air Conditioner?
While it's difficult to determine when a central air conditioner will stop functioning, it will provide a few clues that a new system is needed.
Air Conditioner Age
Air conditioning systems generally run for about 10–15 years. If the air conditioner is 15 years or older, it has a greater chance of breaking down.
Continuous Repair Calls
If frequent repairs are needed for an air conditioner, a new system should be considered.
Higher Bills
Old air conditioner models aren't as efficient as today's models. With reduced efficiency, higher energy costs may be experienced.
Inconsistent Cooling
An old air conditioning system may turn on more regularly and work harder cooling a residence. New air conditioner models are made with less startup, consistent cooling, and reduced electricity needs.
---
3 Benefits of a Modern Air Conditioner
Modern central air conditioning systems deliver advantages out-of-date equipment can't match.
A modern air conditioning system provides:
1. Advanced Energy Savings
Modern air conditioning units have greater efficiency ratings compared to equipment from 10–15 years prior. A new air conditioner can help save up to 50% on cooling costs, according to the U.S. Department of Energy.
2. Quieter Air Conditioning
A modern air conditioner includes leading technology to help cool a home with less noise.
3. Peace of Mind
Modern cooling technology ensures an air conditioning system will last longer and deliver comfort efficiently. When coupled with an AC service agreement, a new air conditioning system will provide proper home cooling for years to come!
---
Trusted Air Conditioning Replacement in Racine and Kenosha
We make air conditioner installation effortless with our experienced team at Keystone Heating & AC.
From keeping a yard and home clean during installation to verifying the new equipment is functioning properly, you can rest assured our HVAC professionals won't overlook any details.
Call us at 262-554-1080 or contact us online to discuss the installation of a new air conditioning system. We'll help you select the ideal air conditioning system for your needs and have it installed quickly.