Maintenance Agreement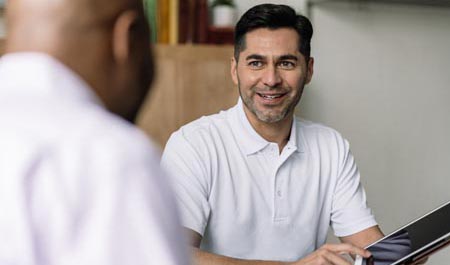 An HVAC service agreement with Keystone Heating & AC makes it effortless to keep an HVAC system performing optimally.
Normal maintenance checks are necessary as they can:
Make equipment run more efficiently, eventually saving more on energy costs.
Boost an HVAC system to operate smoothly and avoid costly repairs.
Extend the lifespan of an HVAC system.
Keep on top of repairs and keep temperatures comfortable.
---
6 Advantages of Establishing an HVAC Service Agreement
Our service agreements come with a number of benefits for any type of heating and cooling system including:
Comprehensive review by our heating and cooling experts to determine issues.
Preserve HVAC productivity.
Installation of new filters.
Decrease the need for emergency servicing.
Verifying system equipment is at peak effectiveness.
Select markdowns on getting the job done right.
Top of the Keystone priority list for service.
Few things in a home are as important to health and comfort as a heating and cooling system. Annual maintenance often goes neglected until the unit has stopped functioning. A yearly tune-up can locate problems early. This is why we offer the Keystone Maintenance Agreement package. We schedule two visits per year, once in the cooling season and once in the heating season, to clean, inspect, lubricate, test, and adjust all heating and cooling systems. These checks can be done at any time during these seasons to ensure performance.
Reduced Monthly Energy Costs
A properly maintained heating & cooling system operates up to 22% more efficiently than a dirty, neglected system.
V.I.P. Service
Maintenance Agreement customers are our most valued customers, like family. This ensures a faster, priority response time in the event you should require emergency services.
Convenience
If you forget to call us to schedule your maintenance agreement services, we will call you! Our office begins scheduling air conditioner checks as soon as weather permits (approximately 60 degrees). We begin furnace checks in mid-September and continue calling and scheduling throughout the heating season.
Extended Equipment Life
Wear and tear produced by lack of maintenance can shorten the life of a furnace or air conditioner. Keeping components properly maintained helps to increase the lifespan of HVAC equipment.
24 Hour Emergency Service
If your furnace or air conditioner malfunctions creating an emergency, overtime charges do not apply to Maintenance Agreement customers. The definition of an emergency is when your home is below 55 degrees or above 85 degrees. Regardless, if you have a heating or cooling issue, you will be priority 1 at the beginning of our workday.
5% Discount On Parts For Needed Repairs
In addition to no overtime fees after hours, on a weekend, or a holiday, you will receive a 5% discount on parts any time a repair is made within the year of the agreement.
It's easy to become a Keystone Maintenance Agreement member. Start realizing the benefits of planned maintenance, priority service, and peace of mind knowing that your system is being properly maintained. Call our office today and our friendly customer service staff will be happy to help you.