Commercial HVAC
A reliable HVAC system is essential for any business. Turn to Keystone Heating & AC for commercial HVAC throughout Racine and Kenosha. We can maintain or repair an existing HVAC system, or help select and install an updated system that meets the needs of the business. Whether it's scheduled seasonal maintenance, or a failing HVAC system, our technicians will make repairs quickly and efficiently.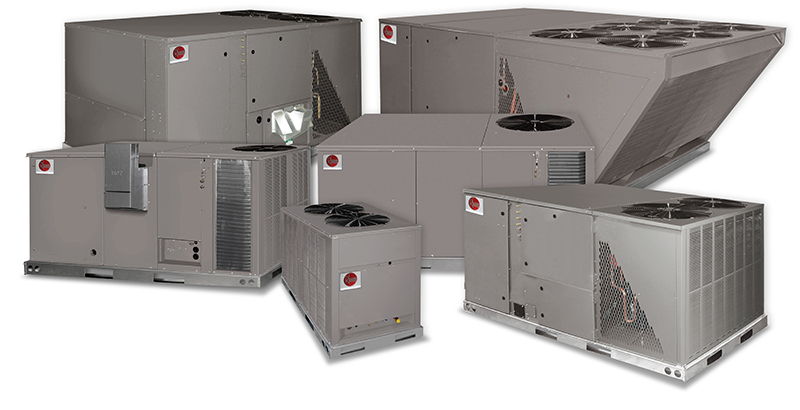 ---
When Should HVAC Repairs be Scheduled?
No matter the trade, every organization needs a comfortable work environment. If an HVAC system isn't working as expected, productivity will take a hit.
Here are a few signs HVAC repairs are needed:
A Difference in Temperature Levels
We can help find the cause of varying temperatures within a building and correct the issue to ensure employees and productivity are not affected by work environments that are too hot or too cold.
Soaring Energy Costs
If temperatures are steady outdoors, but energy costs from HVAC continue to climb, the system most likely needs repairs.
Continual Cycling
A well maintained HVAC system shouldn't kick on continuously. The more often it runs, the greater a toll it takes on the HVAC system. If the system is operating nonstop, our team of professionals should be contacted immediately.
---
Commercial HVAC Maintenance and Installation
To alleviate HVAC system repairs, schedule an annual maintenance appointment. Our skilled HVAC technicians will ensure the system is running at peak efficiency. When a new HVAC system is required, Keystone Heating & AC helps determine the proper equipment for the business and installs it with expertise.
Call Keystone at 262-554-1080 or request an appointment by contacting us online. Our commercial HVAC experts are here to help.
For metal fabrication and other services related industrial HVAC needs, contact our sister company located in Union Grove – All Pro Mechanical.