How Indoor Air Quality Affects Your Allergies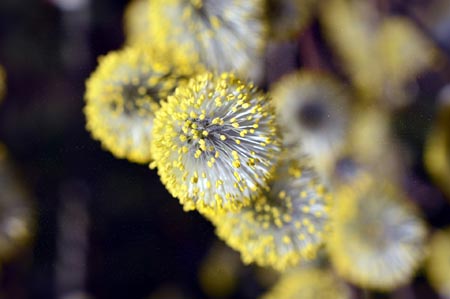 While many people correlate allergy symptoms with pollen, pollution, and other irritants outside of the home, indoor air quality can have a large impact on allergy symptoms as well. According to the EPA: "A growing body of scientific evidence has shown that the air in homes and other buildings can be more polluted than the outside air in even the greatest and most industrialized cities. Other research shows that people spend approximately 90 percent of their time within a home or indoors. Thus, for many people, the threats to health may be bigger due to more contact with air pollution indoors than outdoors."
Homes throughout Racine and Kenosha may be contaminated when outdoor allergens, like pollen, make their way inside and by irritants like pet dander, dust mites, mold spores, chemicals from household cleansers, and more. Most indoor air quality issues can be resolved with a quality HVAC system.
A dirty HVAC system can harbor and circulate allergens throughout a home, so keeping the system in peak operating condition is critical. Above all, air filters must be kept clean. Monthly reminders or calendar alerts to assess filters regularly and swap them out when you see that they're getting dirty is a great practice. Filters normally need to be replaced every 2-3 months, but this can vary from household to household. Filters that range from standard filtering to hospital-grade HEPA filters can be utilized dependent on the needs of a home. The experts at Keystone Heating & AC can assist in determining which kind of filter will keep the air in a home healthy and flowing properly.
It's also vital to have an HVAC system regularly maintained by a professional to keep indoor air quality where it should be. In addition to checking filters, an HVAC service specialist will clean the inner workings of the system and make sure everything is operating correctly. Duct cleaning may also be recommended to improve indoor air quality.
When it comes to indoor air quality, rely on the professionals at Keystone Heating & AC. From keeping an HVAC system up-to-date, to installing equipment needed to deter poor indoor air quality and allergens, such as humidifiers and whole home air purifiers, Keystone is here to help.