Smart Thermostats Can Help Save Energy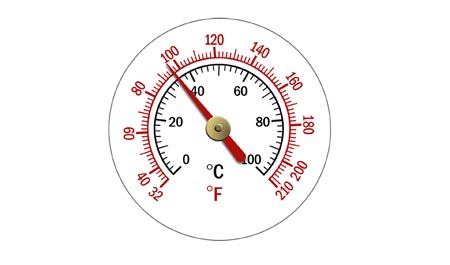 Keeping the temperature in a home comfortable can become costly. A typical family spends about $172 per month on energy expenses, according to ENERGY STAR®, which is around $2,060 annually. At least half of this expense goes towards heating and cooling.
Many people rely on programmable thermostats, but most homeowners don't take the time to set them properly. When a home stays at the same setting throughout the day, it wastes gas and electricity resulting in higher energy bills. Smart thermostats learn from day-to-day energy uses and adjust temperatures accordingly. But can using a smart thermostat really conserve money on heating and cooling? The answer is yes!
Studies Show Smart Thermostats Save on Energy Bills
These studies examined home energy bills in 41 states before and after adding a Nest Smart Thermostat. The study showed smart thermostats can save up to 12% on heating and 15% on cooling, resulting in an estimated savings of $131 to $145 annually.
With the average smart thermostat priced between $100–$250, the savings can help pay for itself. Additionally, most local energy companies provide rebates for smart thermostats as they are ENERGY STAR® certified.
How Does a Smart Thermostat Work?
After a smart thermostat is installed, it will initially be used like any other traditional thermostat. As the thermostat is adjusted, it will learn the tendencies and preferences within a home. With this data, the smart thermostat will start creating a program that will help conserve energy while at home or away.
---
Pros and Cons of Using a Smart Thermostat
Pros
No need to adjust – A smart thermostat will learn schedules eliminating time spent making temperature adjustments.
Known arrival and departure times – A home's temperature will move into an energy-efficient setting when away and adjust appropriately when people are home.
Remote temperature control – Temperatures can be monitored from nearly any location through smart phone apps.
Monitor heating and cooling use - Most smart thermostats offer detailed data through smart phone apps.
Reminders - Select smart thermostats will provide alerts about crucial maintenance tasks such as when air filters need changing.
Additional savings - Many local energy companies offer rebates for smart thermostats.
Cons
Compatibility - Subject to the type and age of a heating and cooling system, a smart thermostat may not be compatible. If unsure about compatibility, it's best to consult with an HVAC specialist like Keystone Heating & AC. Having a smart thermostat professionally installed also ensures the correct number of wires are used and all is connected to the HVAC system properly.
Housing situation – If homeowners plan to stay in a home for many years, a smart thermostat is a good investment. For short stays or renting situations, a smart thermostat may not be suitable.
Cost - Smart thermostats cost more than programmable thermostats with professional installation recommend. However, the energy savings over the years can help pay for itself.
Lifestyle – If family members work from home or leave the house infrequently, the benefits of a smart thermostat may not be as vast. While savings may not be as large in this situation, the convenience of not being required to program or adjust a thermostat should be considered.
If you feel a smart thermostat may be the right fit for your home, the specialists at Keystone Heating & AC are available to help choose the best model and provide expert installation.