Ventilation
A home ventilation system from Keystone Heating & AC can fix the stuffiness within a home by replacing heavy, enclosed air with fresh exterior air. Our professionals can help find the right exhaust ventilation system for any home. Give us a call at 262-554-1080 to get started.
---
Does Your Home Need More Air Circulation?
There are a number of indicators that more air movement is needed within a home:
Scents Do Not Leave
Ventilation may be needed if strong odors, like frying smells or cigarette smoke, are not leaving the home.
Heavy Air
A home's air should be refreshing, not musty.
Extreme Amount of Dust
While a little dust is inevitable, space lacking in airflow may have a larger amount of dust.
---
5 Benefits of a Ventilation System
1. Enhances most HVAC equipment
2. Provides fresh air without opening windows
3. Helps reduce dust
4. Removes unpleasant smells
5. Can boost the freshness of a home's air
---
What Ventilation System is Right for Your House?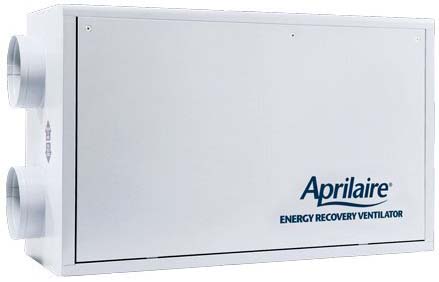 There are two ventilation systems - heat recovery ventilation (HRV) and energy recovery ventilation (ERV). The system a home requires depends on regional climate. Homes within Racine and Kenosha typically would benefit from heat recovery ventilation.
Heat Recovery Ventilation
Best for cold climates
Removes indoor air from a house and exchanges it with fresh air from the outdoors
Maintains warmth
Energy Recovery Ventilation
Best for warm or humid parts of the country
Sends heat and excess moisture outside
Levels out humidity
---
Get Fresher Air with Improved Home Ventilation
Give us a call at 262-554-1080 or contact us to request a ventilation consultation for your home.