Air Handlers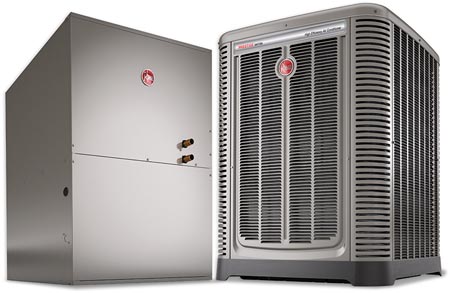 Air handlers can be paired with a heat pump or air conditioner to regularly filter and diffuse conditioned air. This continual circulation helps the air quality within a home by reducing dust and humidity, especially during the summer.
Continuous operation of an air handler may seem like it expends a lot of energy, but these innovative fittings can actually decrease energy costs. A few models have convertible-speed technology, which provides consistent temperatures while using reduced electricity. Energy savings can be enhanced further by pairing an air handler with a smart thermostat. These smart devices learn a household's routine and automatically adjust airflow to help save money.
We're here to assist residents in Racine and Kenosha when an air handler needs to be installed. Get in touch with us at 262-554-1080 and our heating and cooling experts can help select the most appropriate model for the requirements of a home.
---
4 Benefits of a New Air Handler
A new air handler comes with many advantages, including:
1. Energy Efficiency
Select air handlers have variable-speed capacity to use a reduced amount of energy compared to prior one-stage units.
2. Upgraded Reliability
A new air handler will deliver enhanced heating and cooling benefits for years to come.
3. Quieter Environment
Today's air handlers include state-of-the-art technology that make them much quieter while in operation.
4. Superior Filtration
Updated equipment often has two filters, which provide fresher air within a home.
Call us at 262-554-1080 or contact us online to learn how our air handlers can enhance a home's air quality. Our professionals can assist in selecting the best air handler unit for a home and budget.